Two Days in October: 10/10; National Industry Recognition -- but on 10/11: Accomplishment on a Higher Plane, One Likely to Move Even the Most Jaded Among Us.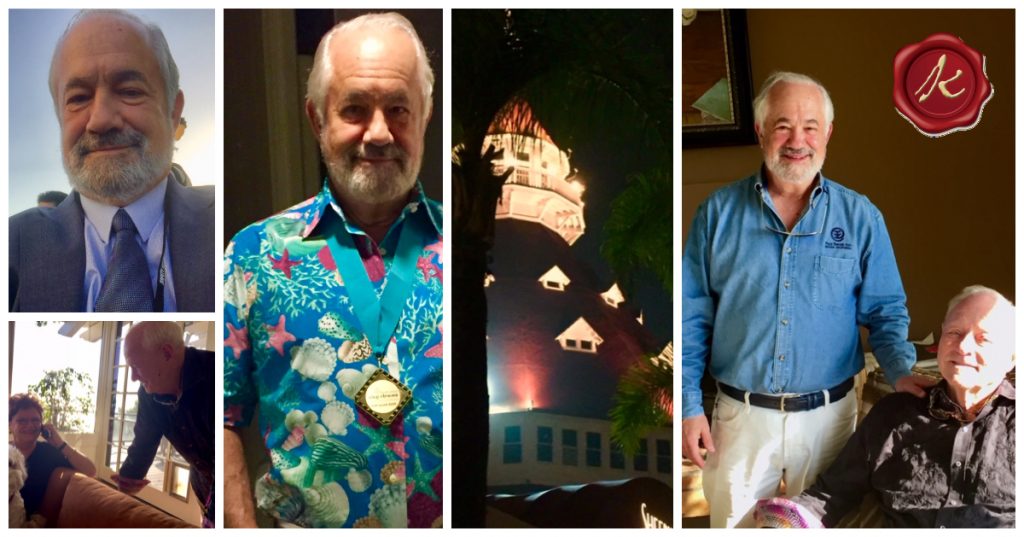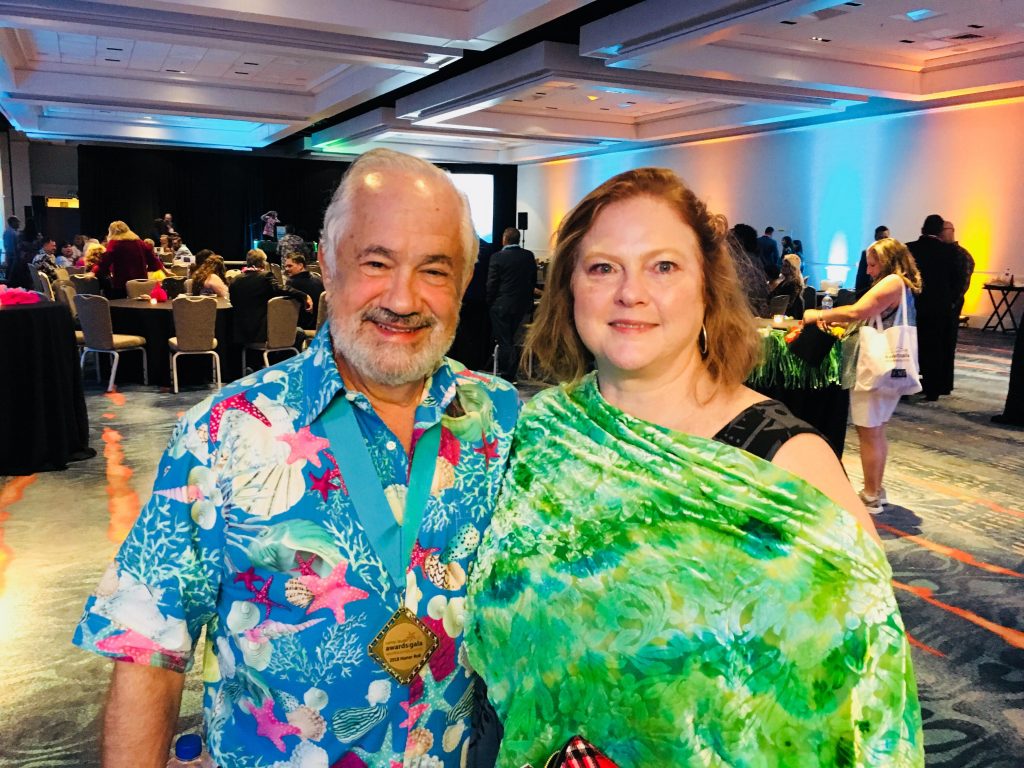 Recognitions and Philosophies -- but the focus here is on "...the rest of the story!"

Recognitions:
As most friends and clients now know, I was honored in San Diego last week to have been one of six 'defense attorney' nominee-finalists in the country at the 2018 WorkCompCentral Comp Laude® awards Gala (among 50 nominee-finalists in all categories).  Though a California defense attorney won this years' defense attorney award, for me, the honor began and ended with the fact my nomination was submitted by Florida's chief workers' compensation judicial officer -- and last year's overall Comp Laude award winner (Magna Comp Laude®) -- the Hon. Judge David Langham.  That recognition, here in Florida, from him of all people, outshines any I might also have received in California.  I am humbled and honored to have had my work on behalf of Florida industry recognized in such fashion, and it was the main reason I attended the Gala.
Being a finalist at the Comp Laude Gala on Wednesday was a career pinnacle, but a higher one occurred the next day.  
Rest of the Story:
Awards have proliferated lately - - and not to denigrate them in the least - - but some kinds of acknowledgments are more organic and exist in the more rarefied air.   I took advantage of the incredible coincidence of the Gala being a short ride from Laguna Beach to accept a year-long pending invite to be the guest, first at their beautiful home, and then out for dinner (and stay a few days if I could) of .... who?  You won't guess. 
For over 10 years I was involved in the defense of a dreadful claim involving a fine young man who deserved far better than he got: he became a quadriplegic, terrible enough to say the least, but the case developed a horrible life of its own which for myriad reasons (some dealing with ongoing litigation) will not be described further.  My client TPA and excess carrier were pleased with my ongoing efforts to have things run as smoothly as possible under the circumstances, and indeed many agreeable stipulations were achieved in lieu of litigation, but some of the biggest obstacles to Claimant's well-being were generated closer to home, so to speak. 
Two years ago, Claimant died. Repercussions continue -- probably not the kind you're thinking of -- but that's another story
So: who issued the invitation??  It was not risk manager of the huge international employer, or claims manager of the national TPA, or CEO of its excess carrier -- which would've been an honor, but in this case, one that would have paled in comparison.  The invitation came from Claimant's father and stepmother.  
They had tried desperately over the years to impact and ameliorate what they also perceived to be the extremely deleterious consequences for their son of his situation in Florida but were thwarted in egregious ways. Through it all -- and not wishing to put words in their mouth but it is fair to say - - they came to recognize two people stood out as having fought - - unambiguously and persistently -- in their son's behalf.   I was one of them.   Yes, the "insurance company lawyer." (The other was Dorothee Custer, the much put-upon but literally heroic nurse case manager working for Betty Reid's company: it is important to also mention the fact GBTPA and The Travelers -- especially Brook Smith, National Account Claims paid everything and everyone who needed to be paid -- and backed me up in some of the innovative methods used.) 
Who are these gracious and generous (under all the circumstances) souls?  May I introduce to you, via the photographs and with his permission, Ret. Admiral Warren Aut, Supreme Allied Commander NATO; Chief of Staff, Field Commander, Defense Nuclear Agency, Commander Fleet and Air, Mediterranean, and whose numerous accomplishments along the way include combat test pilot; commander of the recovery teams for Apollos 12 and 13 (the "Houston we have a problem" mission), etc., etc..   Claimant's stepmother Darlene Aut is no slouch either, former Vice President, Director International Expansion, Coldwell-Banker (and who described personal exploits in dangerous spots that nearly rival her husband's, including out-driving an assassin!).  Wow. Pinch me.
To say I spent an 'enjoyable afternoon and evening' doesn't even come close: it was a lifetime pinnacle and one I feel I scarcely deserve -- and on top of that I was given irreplaceable tokens of appreciation (ask for details).  One thing each of us had in common was this: each of us demurs accolades, each of us feels we have only done our duty. (Of course, in terms of our respective achievements on a scale of 1 to 100, Admiral Aut scores right around 99.85 and I come in at around .07).
Philosophies:
To say much more would be to brag (more) but I will say: this was grand recognition of the kind of professionalism and evenhandedness instilled in me by both Dean Lewis, in U of M law school, and mentor Jack Miller, who began his career first as a WC insurance adjuster, thus imparting to me the carefully nuanced balance needed in WC between zealous defense -- and bias for 'the system' and its adversarial participants, to whom many obligations may well be owed unlike most other forms of litigation. When it is time to take off the gloves, such as in my multiple fraud cases discussed in the recent post, I do that -- but not every claim is a nail to hammer.
To conclude, I am humbled on being recognized in two unrelated but quite related ways, one day apart, 50 miles apart in California last week. I'm proud to have earned the respect and appreciation of, on the one hand, Florida's employers, carriers and TPA's who continue to support my long defense career with referrals, in recent months and years, of important -- even prestigious appellate assignments - - and on the other hand, informed 'honest broker' observers on the scene such as WorkCompCentral.  I did not expect there to be a 'third 'hand, namely, from within the realm of the injured workers themselves and their loved ones.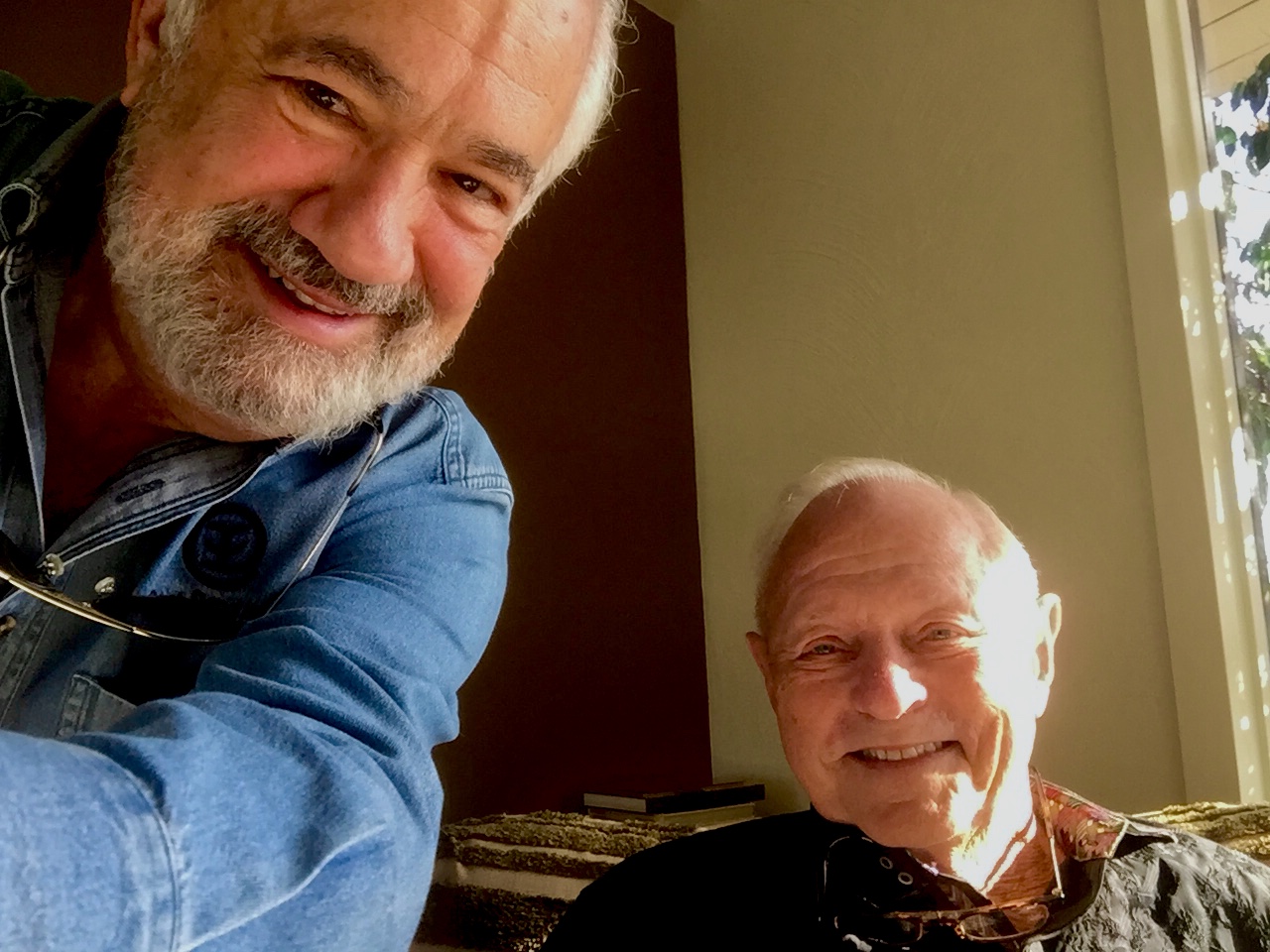 Post Script:   I cannot write from my comfortable chair in my comfortable home without thinking of our fellow citizens in the Panhandle who have lost so much -- everything -- to hurricane Michael during the same week as I write about above. Concededly, living this far down the coast I'm not doing "all that I possibly can," but I'm doing things, and responding to solicitations, and encourage you all to do so as well.