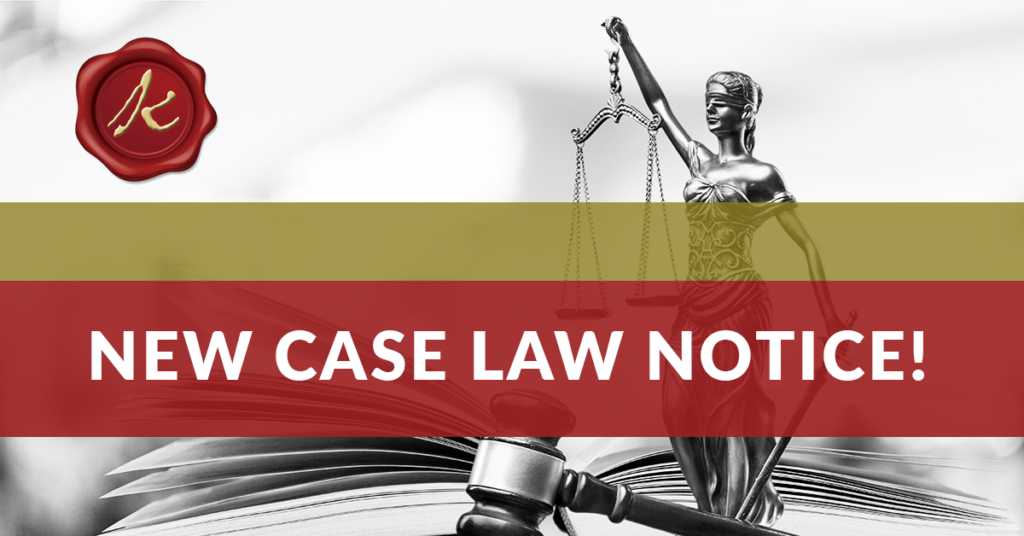 HGK Semi-Landmark Alert
Category of alert: New case affords important refresher course
Subject: Independent contractor injury during argued "construction industry" activity: statutory employee or not?
The devil is in the details.
Cabrera v. Kablelink Communications, LLC, 1D20-736, 2021 WL 4592086 (Fla. 1st DCA Oct. 6, 2021) [was to become final 10/21/21 but Claimant filed motion for rehearing/rehearing en banc, so, non-final].
(Preliminary note: I usually await finality before issuing alerts but as fundamentals informing this subject are well established  -- yet often enough underestimated – discussion is warranted even if the court later alters the opinion based on, say, misconstruction of a crucial fact. It may take months: I will issue a follow up only if the outcome changes.)
Nutshell: 
This case reinforces a dangerous 'burden of proof' pitfall under § 440.02(8), and (15)(c)3 and 4, and (15)(d)(1) -- where injured "independent contractor" (and therefore not an  'employee' per § 440.09(1)) seeks coverage as a 'statutory employee' because work is argued as within the "construction industry." 
The essentials here:
In a "statutory employment" setting (where employees of uninsured subs are covered by the next covered tier), neither an independent contractor nor sole proprietor is a 'statutory employee,' therefore, injury befalling such worker is not the responsibility of either the immediate 'employer' or, if uninsured, any contractor going up the chain including prime contract holder.

While statutory criteria make it difficult to establish a worker is an independent contractor, where such status is proven (usually by the defending employer) this rule applies and injury is not covered, WITH ONE HUGE STATUTORY EXCEPTION:
The exception: if contract work ACTUALLY PERFORMED -- AT THE TIME OF INJURY -- BY THE INJURED 'independent contractor' -- is proven (usually by claimant) to be in the "construction industry," then even a bona fide independent contractor (or sole proprietor not personally exempted) is covered just as any employee including those hired by an uninsured sub. 
So what's the pitfall? 
As signaled by the caps above, it is easy to overlook the highly specific proof necessary to establish that work actually performed (i.e., regardless of what contract of hire specified) at the time of injury qualifies as "construction industry." Many claims have failed -- with sometimes surprising wins by the employer -- on this precise issue, including (for the time being), this one. 
The opinion here sets the scene in part by relying on a case in which I had direct involvement, Allied Trucking of Fla., Inc. v. Lanza, 826 So. 2d 1052 (Fla. 1st DCA 2002), rev. den. 842 So.2d 845 (Fla. 2003), a case which indeed resulted in a 'surprise' win by the employer (which is why estimable Claimant's counsel sought but did not receive Supreme Court review). Here is how the court referenced the earlier case, Lanza, pointing directly to the 'danger in hiding plain sight' in these kinds of cases:

"Conversely, we denied benefits in another case involving a claimant who did not satisfy his evidentiary burden of showing engagement in the construction industry. In Lanza, the claimant was injured hauling construction and demolition debris, but there wasn't evidence that "Appellee was actively engaged in the construction industry at the time he sustained his injuries." Id.
       This case falls into the latter category of cases."
       Cabrera, at *2 
Hauling construction debris does not qualify?? If you look at the older case, Lanza, you will see we actually challenged the phrase "construction industry" as unconstitutionally vague, but argued alternatively (in what was seen as a longshot) that the "construction and demolition debris" admittedly within Lanza's dump truck did not necessarily equate with work in the "construction industry." In Lanza the court rejected the constitutional argument but concluded: that which Claimant perhaps thought was self-evident (construction-like debris load), wasn't. 
In short: A claimant dare not proceed in these cases on what is known in the law as "res ipsa loquitur,' or, 'the thing speaks for itself,' where need for specific proof might be obviated (e.g., amputation).  Each facet of the claim must be proven, and in Lanza, no actual connection was made between the "construction debris" in his truck and "construction industry" activity!  This is reminiscent of the reasoning behind another older case of the undersigned, wherein claimant provided convincing proof of defect in street access to the employer's premises but neglected to show that his injury upon ingress related specifically TO that defect! Ocean Pavilion v. Betancourt, 578 So. 2d 467, 468 (Fla. 1st DCA 1991)   Close ones, I'll grant you, but therein lies the cautionary tale!
ANALYSIS: this case:
Cabrera, independent contractor installing residential cable lines for Kablelink, was severely injured.  His (highly esteemed) attorney argued the equivalent of res ipsa loquitur, or as the court put it, "as a matter of pure common sense," laying of cable should be embraced by the definition "substantial improvement in the ….  use of any structure," under § 440.02(8) -- cleverly arguing the First District's own Courthouse would not be complete without cable related communications!
However, as cautioned above, viewing the facts under the same microscope as they did in 'Lanza' (who did not connect the contents of his dump truck with actual construction) the Court ruled:
"…the evidence in this case shows little of whether Claimant was working or engaged in the construction industry when he sustained his injuries.  *** Thus, we have no basis for reversing the JCC on the record before us and deciding that the Claimant's work involved making a "substantial improvement" in the use of the homes served by Kablelink. § 440.02(8), Fla. Stat.
BOTTOM LINE:
Unless the outcome is disturbed on rehearing or by the Supreme Court, the takeaway for the claimant's bar is: 
There are absolutely no 'Free Spots' on the 'bingo board' of proof necessary to avoid an employer's 'independent contractor' defense in an arguable construction industry case. Every T must be crossed, etc.  
Employers' counsel on the other hand are well advised to note carefully perceived defects in these respects as a case develops, also making sure to preserve the defense. Appellate consult maybe?
Truly, here, the devil is in the details.
Questions? Concerns? Comments? Please!