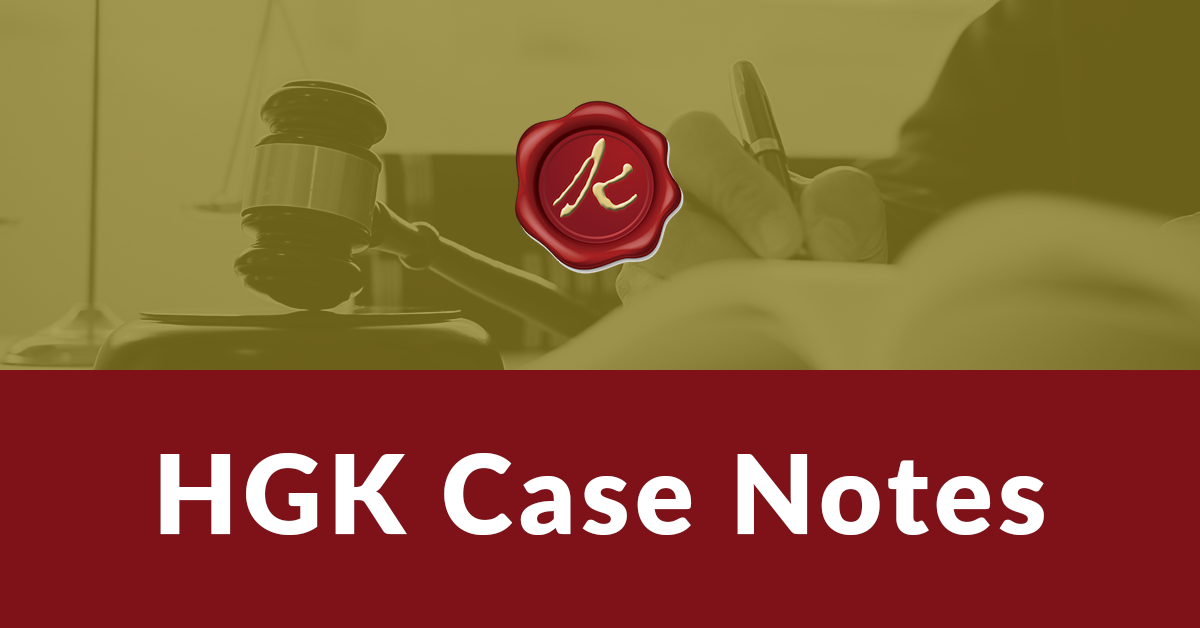 Opinion published: one of two pending appeals stemming from the same catastrophic injury claim, this one dealing with extraordinary procedure Claimant invoked toward obtaining alternative appellate relief. This case – and the Court's opinion – is mainly about tactics and procedure.
SALATIEL VELAZQUEZ HERNANDEZ, Petitioner, v. J. STERLING QUALITY ROOFING, INC., d/b/a STERLING ROOFING/SUMMIT, Respondent. Fla. 1ST DCA, October 21, 2020, No. 1D20-1208
THE SET UP. In an opinion which just became final, my clients prevailed in a unique "original jurisdiction" gambit -- four of them in fact -- brought by Claimant's appellate counsel:
petition for writ of certiorari; or alternatively,
petition for a writ of quo warranto; or alternatively,
petition for a writ of mandamus; or alternatively,
plenary appeal
This was no shotgun effort thrown together by an inexperienced appellate attorney but a resourceful strategy by the estimable Wendy S. Loquasto of Fox & Loquasto, LLC, Tallahassee, along with trial counsel James Richard Parris of Parris & Papa, P.A., Jacksonville.
To distill highly complex facts into a nutshell, underlying claim involves catastrophically injured, completely physically and mentally impaired claimant presently institutionalized in Jacksonville. The claim, through guardian, was for transport to and permanent new housing in his home country, Guatemala (near medical facilities, thus eliminating his home town), enabling him to reunite with his family (who were denied residence in the US); appreciable attendant care and other benefits are part of the claim.
Employer/Carrier -- who until the claim had essentially provided Claimant everything and denied him nothing -- felt it best and safest that he remain where he is, while characterizing evidence presented in support of the claim as inadequate.
In the first, or '2019' order -- still pending before the Court -- the JCC 'split the baby' so to speak, awarding key elements of the move but denying most of the attendant care claimed – expressly without prejudice to a possible new claim based on a new prescription. Both parties appealed the order.
Rather than await outcome of appeal, Claimant filed a new attendant care PFB based on ostensibly "new" prescription, but which E/C characterized as old wine in a new bottle, and sought dismissal on jurisdictional grounds (foundational A/C prescription was on appeal, thus depriving JCC of jurisdiction).
The JCC agreed. Claimant, contending he was functionally precluded from filing another claim even though the order was technically nonfinal, 'went long,' i.e., original jurisdiction proceedings described at the outset.
DCA OPINION/RULING.  The District Court chose to rule on the 2020 order 'appeal' first. (Undoubtably the '2019' order appeal presents some very difficult issues for the Court, as it certainly did for the parties and respective counsel, including Caitlin Beyl, McConnaughhay, Coonrod, Pope, Weaver, & Stern P.A., Jacksonville, esteemed trial counsel for E/C).
In its full opinion of October 21, the Court first made the threshold finding in certiorari proceedings that Claimant had not shown "irreparable harm resulting from this dismissal" and thus dismissed the primary petition on jurisdictional grounds. The Court then expressly ruled: "the extraordinary remedies of quo warranto and mandamus do not lie." (Because the Court did not discuss these we will not go into the Claimant's theories, but folks who are intensely interested may enquire!)
The Court then took up Claimant's alternative request that the matter be heard as a plenary appeal and treated it as such. It held: while JCC's order of dismissal was an appealable nonfinal order adjudicating jurisdiction under Florida Rule of Appellate Procedure 9.180(b)(1)(A), the Court agreed with E/C (and JCC) that the still-pending '2019' appeal divested the JCC of jurisdiction over the 'new' PFB. This would be the case even if his 2020 prescription could be construed as "new" because Claimant chose to appeal the 2019 Order which expressly allowed the filing of a new claim, i.e., lighting the candle at both ends so to speak.
BRIEF ANALYSIS. Claimant took a calculated risk in bringing extraordinary original proceedings to the Court following a strategically aggressive trial level gambit after disappointment at the trial level in original proceedings which were then (still) on appeal. Neither gambit worked, but the main appeal remains pending!
These are not facts which will pop up often, but when they do, this opinion will serve as a guide. In the meantime, the parties anxiously await the outcome of the 'merits' appeal.
Link to Opinion: https://www.1dca.org/content/download/682719/opinion/201208_DA08_10212020_125907_i.pdf
Please feel free to direct any questions to the undersigned, who very much appreciates this continuing opportunity to serve his esteemed claims industry clients, at [email protected].